UNIQUE BAKUFARI PRODUCTS
Product Categories
Respecting the tradition, we offer unique tools and accessories for the professional and the amateur.
OUR MOST POPULAR PRODUCTS
Best Seller
The best selling products! You singled them out, you loved them and we offer them to you.
THE 2021 COLLECTION
Handmade, unique products from our company.
We offer unique handmade belts and thongs, bells, cypresses, tsokania and gourgouria in a wide variety of designs and sizes. All our products are made with passion and respect for tradition.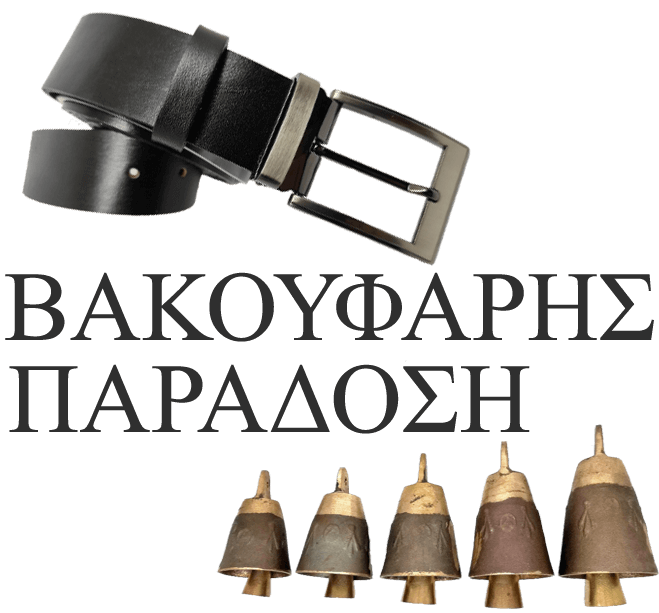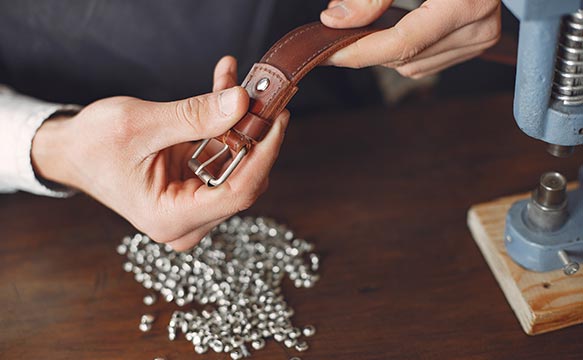 LEATHER BELTS
Top quality handmade leather belts.
We choose the best quality leathers with the use of the most modern tools, but following traditional techniques we create unique quality handmade leather belts!
WE SUGGEST
Selected Products
The manager selected and suggests the following products for unique appearances.
Find the right tools for every job required by the field and the herd.
HIGH DURABILITY & QUALITY
Meat
Knives
Knives for cutting and processing meat.
REGULAR ARTICLES
Our news
We regularly publish tips, ideas, news and issues related to tradition.
@VAKOUFARISGIORGOS
Follow us on Instagram
Follow us on Instagram and be the first to know about all our offers and our news!
ALL THE OFFERS ON YOUR MAIL
Subscribe to our Newsletter!
Subscribe to our newsletter and receive all offers in your mail.
Do you have questions about our products? Contact us directly.
For any questions about our products and services do not hesitate to contact us.